GUARDIOLA IMPRESSED WITH BAYERN WIN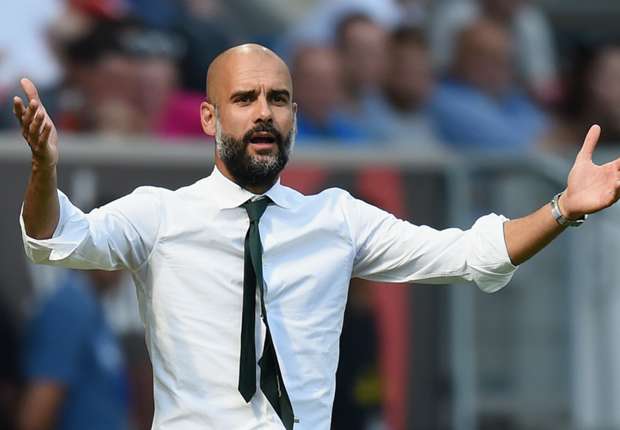 The Bundesliga champions beat Darmstadt 3-0
to ensure their perfect start to the season
continues and the coach was delighted with the
way they saw out the game.
Pep Guardiola was left thoroughly impressed
by Bayern Munich's 3-0 win over Darmstadt on
Saturday.
Arturo Vidal, Kingsley Coman and Sebastian
Rode were all on target for the Bundesliga
champions to ensure their perfect start to the
season continues.
The victory comes a few days after their 3-0
Champions League win over Olympiakos, and
the coach was delighted to see them pick up a
fifth straight league win.
"I am very, very happy," he told reporters. "We
interpreted the game very well. We fought well.
"It's not easy to win here, especially after the
Champions League. I am very happy for Javi
Martínez following his return from injury. I really
missed him this year."
Darmstadt coach Dirk Schuster felt did well for
most of the game, but the result was a fair one.
"Until the 60th minute, we defended very well.
We wanted to annoy Bayern as long as possible,
but the third came immediately after the second
one.
"The defeat was deserved."
Related Article
Comment
.....................
Please
LOGIN
or
REGISTER
To Gain Full Access To This Article